Canadian Legacy Project has been hard at work developing programs for our Canadian military veterans who are having a challenging time transitioning to civilian live. Our focus has been developing programs and partnerships which are not currently being offered through Veterans Affairs and to ensure that the needs for our veterans are being met. We are excited to give our supporters an update on what we have been working on over the last few months and want to thank you for your continued support. In this edition of Big Voice we will review the new PTSD Peer to Peer program, Canadian Legacy Projects Mount Royal University Bursary, the Entrepreneurial Business Boot Camp at Mount Royal University, the Veterans Association Foodbank partnership, and Homes for Heroes.
New PTSD Peer to Peer Program
Canadian Legacy Project is thrilled to support Project Healing Waters Fly Fishing Canada. This national program is designed to support our veterans suffering with PTSD through outdoor recreation and peer to peer programming. The vision is to become recognized across the country as an important leader in the field of therapeutic outdoor recreation for Veterans through its successful application of the sport of fly fishing as a rehabilitation tool. Canadian Legacy Project is confident that our support will help the program grow across Canada and help more veterans in their time of need. This is a free program for our Canadian Military veterans who are suffering with PTSD.

Education
Canadian Legacy Project has partnered with Mount Royal University in Calgary to offer an annual bursary to those and /or their immediate family members, that have served or continue to serve in the Canadian Armed Forces. The goal is to offer this annual bursary to students who are experiencing financial need. The Canadian Legacy Project bursary is part of the Military Bursary Program at Mount Royal University and in memory of Pilot Officer Douglas Aitken.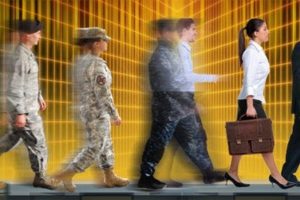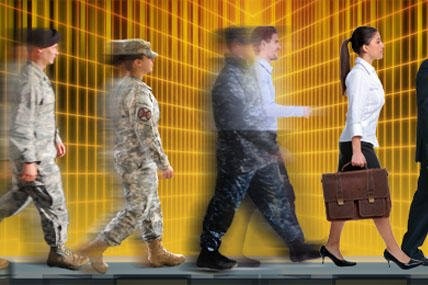 Employment
Canadian Legacy Project is further partnering with Mount Royal College and Servus Credit Union to present Veteran Business Boot Camp which is a robust entrepreneurial training and micro loan program. Veteran Business Boot Camp is designed to open the door to entrepreneurial opportunities and small business ownership for our military veterans. This free program will develop student competencies through the many steps and activities associated with creating and sustaining an entrepreneurial venture and by helping veterans find additional appropriate programs and services. Upon completion of the Business Boot Camp, veterans can apply for micro loans through Servus Credit Union to bring their vision to life. Canadian Legacy Project believes entrepreneurship is a meaningful answer to veteran joblessness and we will be offering this program in five cites across Canada. The first class runs from May 6th to 10th in Calgary.

Veterans Foodbank Association
We were very disappointed to see the Calgary Poppy Fund close the doors of the Veterans Food Bank last October. Our team believed in the service and went about trying to find a solution. We held focus groups with veterans using the service and met with several stakeholders on what could be offered. As we were working through this process, two Calgary veteran food banks opened. We had hoped the two groups would come together to form one solution, but it appears this was not in the cards.
That said, after much research, we are thrilled to announce our support and new partnership with the Veterans Association Food Bank. This groups moto is "Veterans helping Veterans" and they are offering an improved food bank service and wrap around services for our veterans in need. Our new partnership with this team has us sponsoring the food bank hampers, monthly AA meetings, monthly diner events, and weekly soup Thursday events. Further our team is committed to re-launch our annual Veteran's Food Drive.
We want to congratulate the team at the Veterans Association Foodbank for all their hard work and we look forward to working with them in supporting our Canadian veterans in need.

Homes For Heroes
Canadian Legacy Project is one of the founders of the Homes for Heroes Foundation. Unfortunately, over 2,500 Canadian military veterans are homeless and have not been successful in transitioning from their military career to healthy and productive civilian lives. Homes For Heroes Foundation is developing tiny home communities across Canada that will provide affordable homes, a community of peers, a support structure designed to meet individual needs, and a sense of place and belonging.
Homes for Heroes first village of tiny homes 908 ATCO Village will be opening this summer in the south east Calgary community of Forest Lawn. This village will feature 15 tiny homes, a resources center, councillors office, family suite, community gardens, public park, and a memorial tribute to our fallen. The second village is planned for Edmonton and will open early 2020. This village will feature 22 tiny homes, a resources center, full-time on-site councillor, a family suite, community gardens, public park, and a memorial tribute to our fallen.