Canadian Legacy Project accepts donations of stock from individuals or corporations.  If you wish to support our veterans in need through stock donation you can transfer the stocks through CanadaHelps.org – our Canadian charity donation platform partner.
To donate stocks to Canadian Legacy Project click here or the Canada Helps logo below.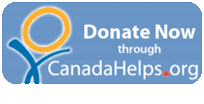 Address
Suite 900, 2424 – 4th Street SW
Calgary, Alberta T2S 2T4
To keep up-to-date with The Canadian Legacy Project sign-up for our email newsletter.
There are a variety of ways to donate to the Canadian Legacy Project. Click the button below to begin.