The Canadian Legacy Project has partnered Chris Cvetkovc (Winnipeg Blue Bomber Alumni) and his charity CVETS Pets to offer veterans with service dogs, who are having a challenging time financially, with food support for their service dog. Serving those that have served us.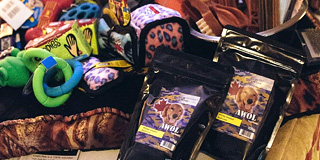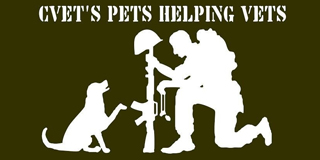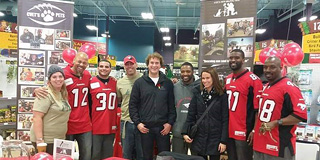 What is the Food Service Program?
Cvet's Pets is a 100% volunteer run, not-for-profit organization founded by former Winnipeg Blue Bomber Chris Cvetkovic.
The Cvet's Pets Helping Vets program supports military veterans diagnosed with post-traumatic stress disorder (PTSD) by providing kits to veterans who own a service dog.
These kits include everything you need to own a dog and are provided free of charge. Cvet's Pets believes that we should support the men and women who have given so much for our country.
The Canadian Legacy Project loves what Cvet's Pets is doing and recently partnered with this organization to assist Veterans needing financial support to purchase food for their animal. Veterans with service dogs are invited to apply for the Canadian Legacy Dog Food Program via the Cvet's Pets website (www.cvetspets.com).
Qualifying Veterans will receive a voucher by mail each month for one bag of dog food for the period of one year. The voucher can be used at any pet store that offers First Mate dog food.
Thanks to the sponsorship from the Canadian Legacy Project, Cvet's Pets will be able to supply vouchers each month to Veterans in need and their service dog.
Address
Suite 900, 2424 – 4th Street SW
Calgary, Alberta T2S 2T4
To keep up-to-date with The Canadian Legacy Project sign-up for our email newsletter.
There are a variety of ways to donate to the Canadian Legacy Project. Click the button below to begin.